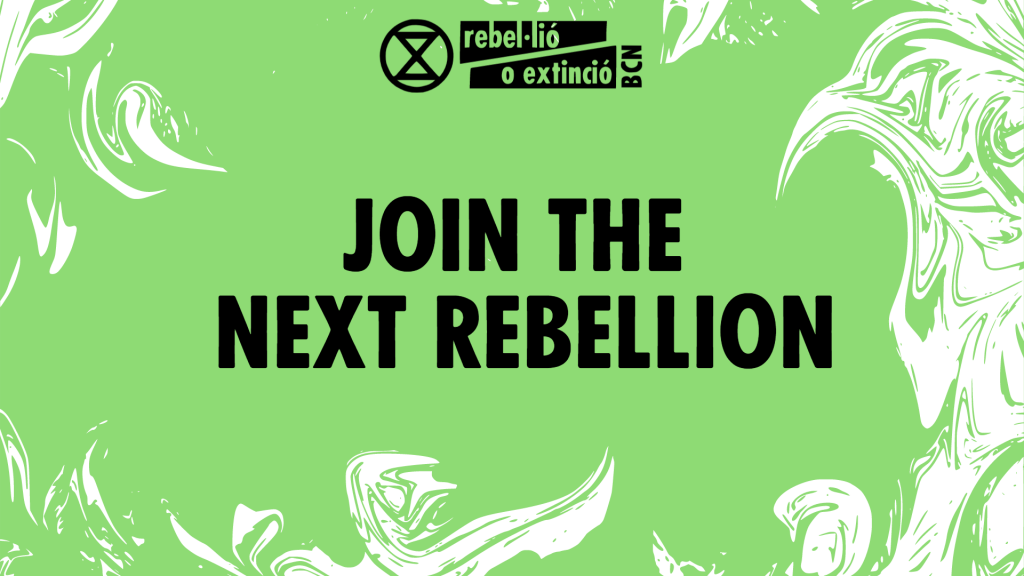 In 2020 we demanded change. In 2021 we began building the alternative. This 2022 we went all out.
Banks. They pretend to want a greener future. They say it's up to you to change. And all the while, they're funding your extinction.
The world's 60 most powerful banks play a major role in the climate crisis. From 2016 to 2020 alone, they pumped $3.8 trillion into oil, coal and gas projects which destroy natural habitats and our chances of survival. They show no signs of stopping. And they hide it behind a thin veil of greenwashing.
In the context of the climate crisis, it is urgent to put an end to the extraction of raw materials (oil, coal, and gas) that emit tonnes of CO2 and contribute to the destruction of life on Earth. Banks' investments have a dramatic impact on the climate and biodiversity, and also on many countries and peoples who suffer directly and indirectly from their activities.
But what is the survival of a part of humanity compared to the profit and joy of shareholders?
Here in Catalonia and in the Spanish State, the banks with the most assets in the fossil fuel industry are Santander, with a total of 34 billion dollars worth of investments between 2016 and 2020, BBVA with 22 billion dollars during the same period of time, and finally Caixabank, which, according to 350.org, spent a total of 5 billion dollars from 2012 to 2017 on 8 of Europe's largest gas and coal infrastructures, including the controversial MidCat gas pipeline.
All citizens must be aware of the scale at which banks finance fossil fuels and hold those banks accountable. We demand that the truth be known. We demand that banks stop investing in fossil fuels and the big energy infrastructures controlled by big private capital for the benefit of the few.​​​​​​​
They are financing the climate crisis and our extinction, but there's one thing they weren't banking on. Rebels like you!
Join us to take action!
Join the Rebellion
We need numbers! Together we can bring CHANGE!
We feel what you feel—a concern for the future. We worry about the future of our youth, families and friends, our communities, our work and how daily life is going to change, all the wildlife and nature that is no longer here. An old story is ending, a new one beginning.
To crowd the streets, we need you! Read below to learn how to participate in the actions.
This is your rebellion.
How can you join?
Come to a Welcome meeting. It is highly recommended to better understand the principles, methods, and workings of XR and resolve any doubts directly with the speakers.
To participate in actions, it is highly recommended to follow a Non-Violent Direct Action (NVDA) workshop.
Do you want to get more involved and help with preparing the next rebellion? Join a working group!
Remember: You do not need to take a disruptive role or legal risks to be part of XR. We need you to create art, help with logistics, external communication, coordinate between working groups and with other local groups, take care of your fellow rebels, spread the word at events and on the streets, give workshops and talks, network with other movements, elaborate our strategy, give legal support, organize our finances, elaborate guides, welcome new rebels… and much more!
What happens during a rebellion?
We have fun.
This a people movement. It's about friendship, love, and moments. We fight and we dance. We perform art. And we have fun doing it.
We disrupt.
We promote civil disobedience and rebellion because we think it is necessary—we are asking people to find their courage and to collectively do what is necessary to bring about change.
Why is a rebellion necessary?
Our world is in crisis. Life itself is under threat. Yet every crisis contains the possibility of transformation. We need the government of Barcelona, Catalonia, and Spain to treat this crisis like a crisis.
History has shown that mass "above the ground" civil disobedience in full public view has been the most effective way to create change. This means economic disruption to shake the current political system and civil disruption to raise awareness. We are deeply sorry for any inconvenience that this causes, but it's the only real option we have.
Together, our rebellion is the gift this world needs. We are XR and you are us.
Who will be coming to the rebellion?
Join the Rebellion
We need numbers! Together we can bring CHANGE!