Extinction Rebellion is an international movement that uses non-violent civil disobedience in an attempt to halt mass extinction and minimise the risk of social collapse.
Our demands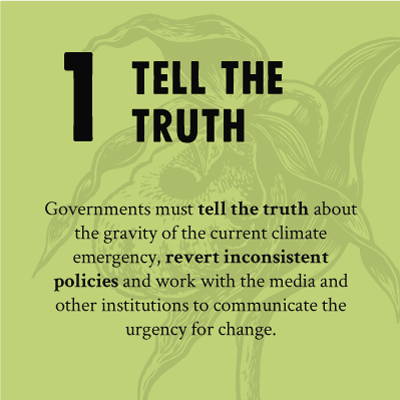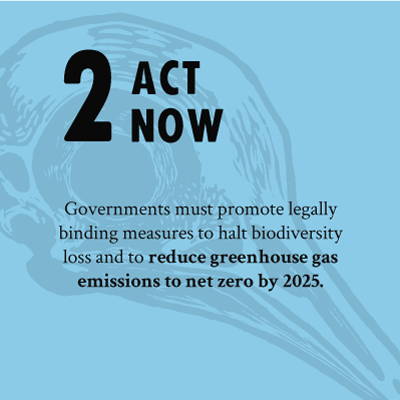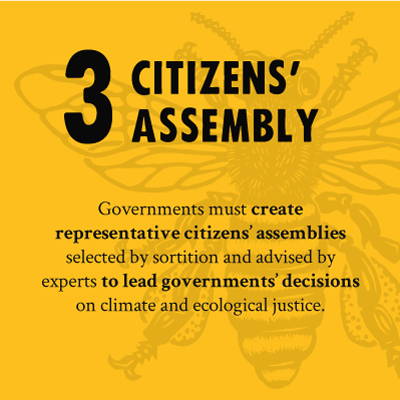 Join the rebellion
---
Events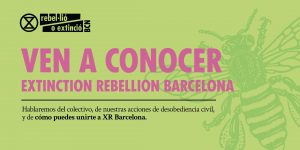 If you want to learn more about what is happening to our planet and species right now…
Registration is necessary in order to join the event. This event is in English language for international…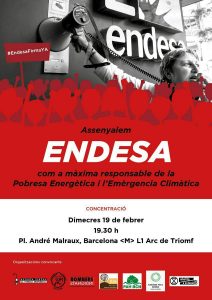 Let's call out Endesa as the main responsible for Energetic Poverty and the Climate Emergency.
---
Latest stories
Dear rebels, 2020 has arrived with a reality check: this is the decade that's key to tackling the climate emergency. This past January has been marked by institutional declarations, and at the same time, by an unprecedented storm, Gloria, which has swallowed the Ebro Delta and damaged our coasts. This…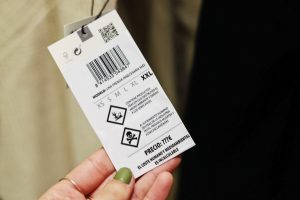 During the first winter sales weekend of 2020, Extinction Rebellion Barcelona has taken a direct nonviolent action to raise awareness of the grave ecological footprint of fast fashion. During the first weekend in January–the first weekend traditionally included in the first sales season of the year–XR Barcelona has organized a…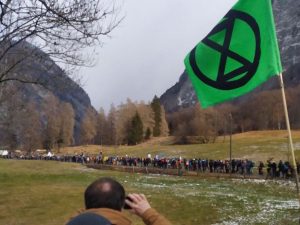 Davos 2020 This January, like the last 50 Januaries, the Davos World Economic Forum has just begun. The event is a meeting of the world's most powerful individuals and business groups, organized by a private corporation, deciding together the course of the world economy. Arriving by plane, surrounded by luxury,…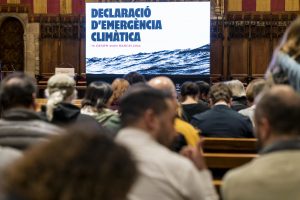 The Movements for the Climate demand the Government of Barcelona an annual reduction of GHG emissions of 7.6% according to the claims of the UN The Movements will analyze in detail the measures that the City Council will present today in the Climate Emergency Declaration to make public a Valuation…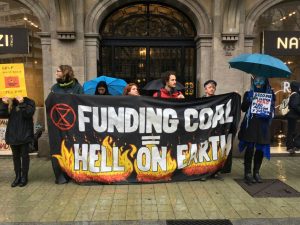 Extinction Rebellion Barcelona stands in solidarity with Australia for the wildfires that are ravaging the country Extinction Rebellion organizes an international action in solidarity with Australia. Concentrations are gathering before Australian consulates and embassies in the United Kingdom, France, Argentina, Chile, Germany, the United States on January 10. The Barcelona…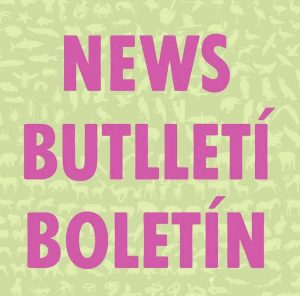 Dear Rebels, 2019 is behind us, and we are now living the first days of 2020 – a decade ends which has proved to be a tipping point in the fight against climate change. This year that ends represents an increase of awareness for many of us; the moment in…