Roundtable: consumerism and activism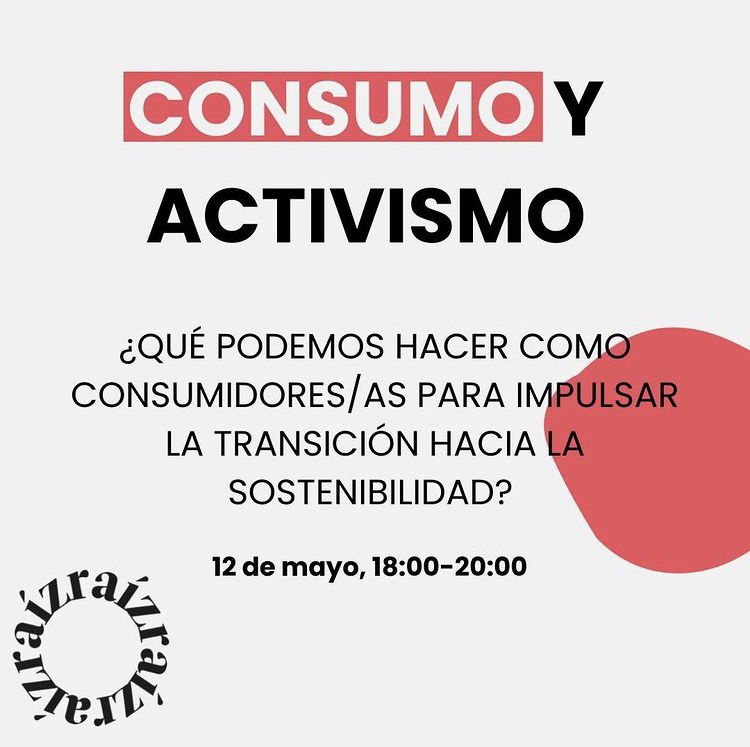 12/May/2022
@
18:00
–
20:00
Citizens 🤝🏻 + sustainable economy
In the context of the #ProyectoRaíz, we will participate in a roundtable and #networking session on sustainable economy ♻️
A meeting to think about what can we as consumers do to drive the transition to sustainability.
To do so, we will have some wonderful partners:
Sònia Flotats, journalist specializing in sustainability and creator of the sustainable trends' magazine So Good So Cute
Anna Badia, promoter of regenerative agriculture and former head of social and environmental impact at Veritas and initiator of the B Corp Spain certification.
Elena Badia, Programme Manager of #ImpactHubBarcelona
The event will be facilitated by Gisela Ibáñez 😍
📅 Thursday 12 May
⏱️ 6 pm—8 pm
📍 Impact Hub Barcelona (Calle de Doctor Trueta, 113 – 1, Barcelona)
We look forward to seeing you!
Impact Hub Barcelona
935 85 12 06