Nonviolent Direct Action Workshop – 22.05.21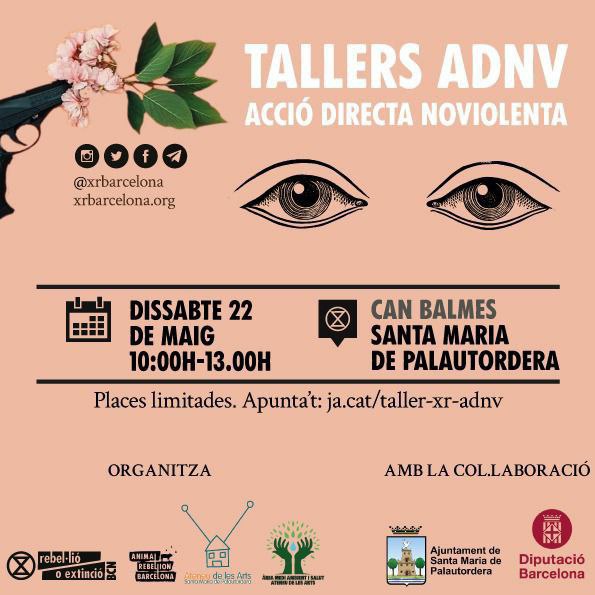 22/May/2021
@
10:00
–
13:00
City: Santa Maria de Palautordera
Place: Can Balmes
Day: Saturday 22 May 2021, 10:00 h to 13:00 h
Life on the planet is in crisis.
We need to ACT NOW.
Are you curious about Nonviolent Direct Action?
Do you want to get ready to participate in the upcoming June actions organized by Rebel·lió or Extinció Barcelona?
Join us in our ADNV workshop.
We will talk about non-violence and how and why XR considers it a fundamental element for its Direct Actions. We will play games to build self-confidence and strengthen the group. We will explain what affinity groups are and why they are so important.
The aim of the workshop is not strictly to prepare for non-violent direct actions, but to get to know what it is all about and to experience how we feel, and how we can get involved.
Free admission.