DISCObedience – 22.05.21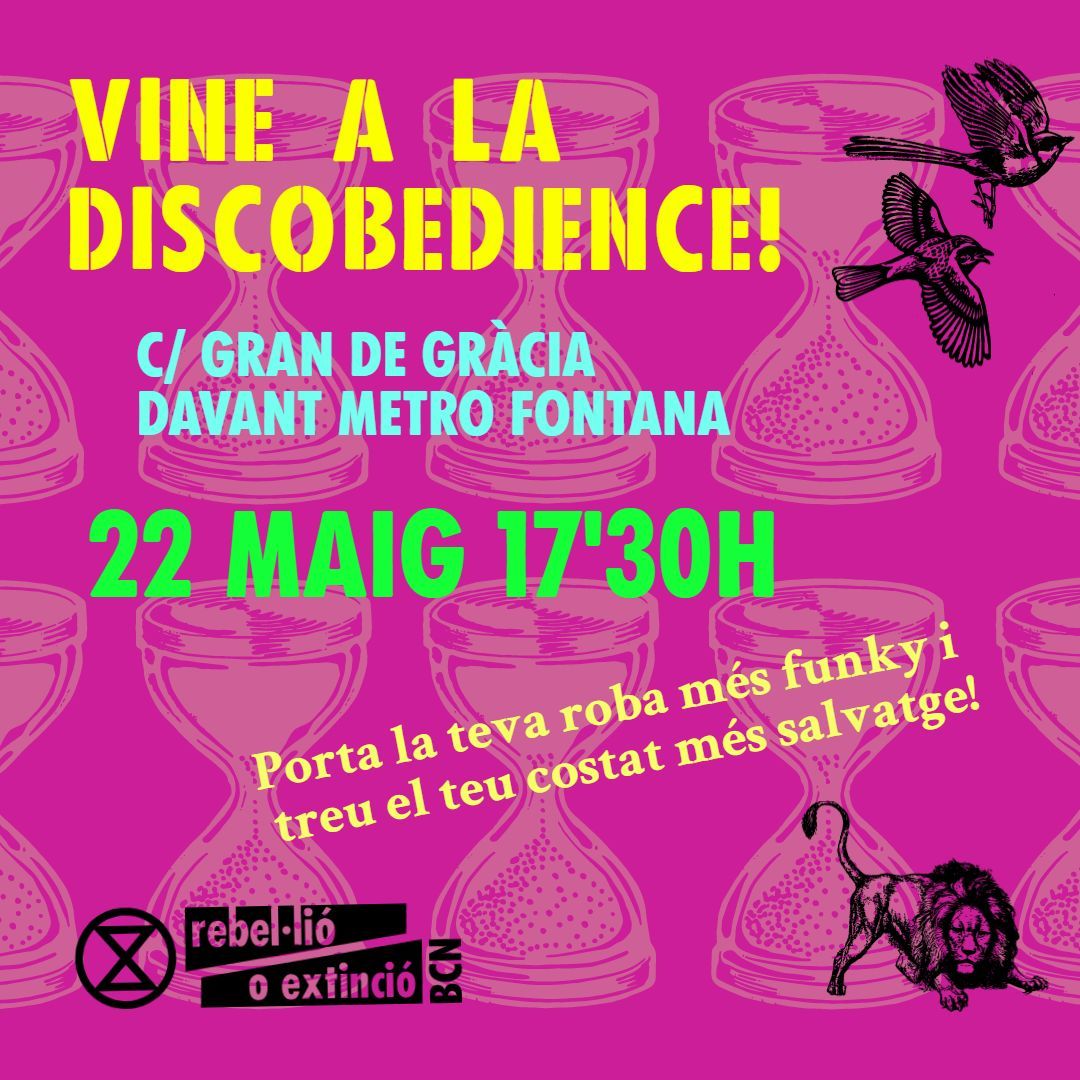 Hello, rebels!
Are you in the mood for a dance? This is your chance.
On Saturday 22nd May at 5.30 pm we'll be holding the DISCObedience on Gran de Gràcia street, in front of Fontana metro station.
Drastic and urgent measures must be taken to tackle the climate and ecological crisis! Civil DISCobedience is a joyful protest and, at the same time, a regenerative action. If we can't dance, it's not our revolution!
Bring the most colourful and boldest clothes possible to do a choreography to the song Staying Alive and bring out your funkiest side!🕺🏽
Here's a video of a DISCobedience, so you can see what it is like:
Come and join us!
Love and rebel rage!🧡