COP26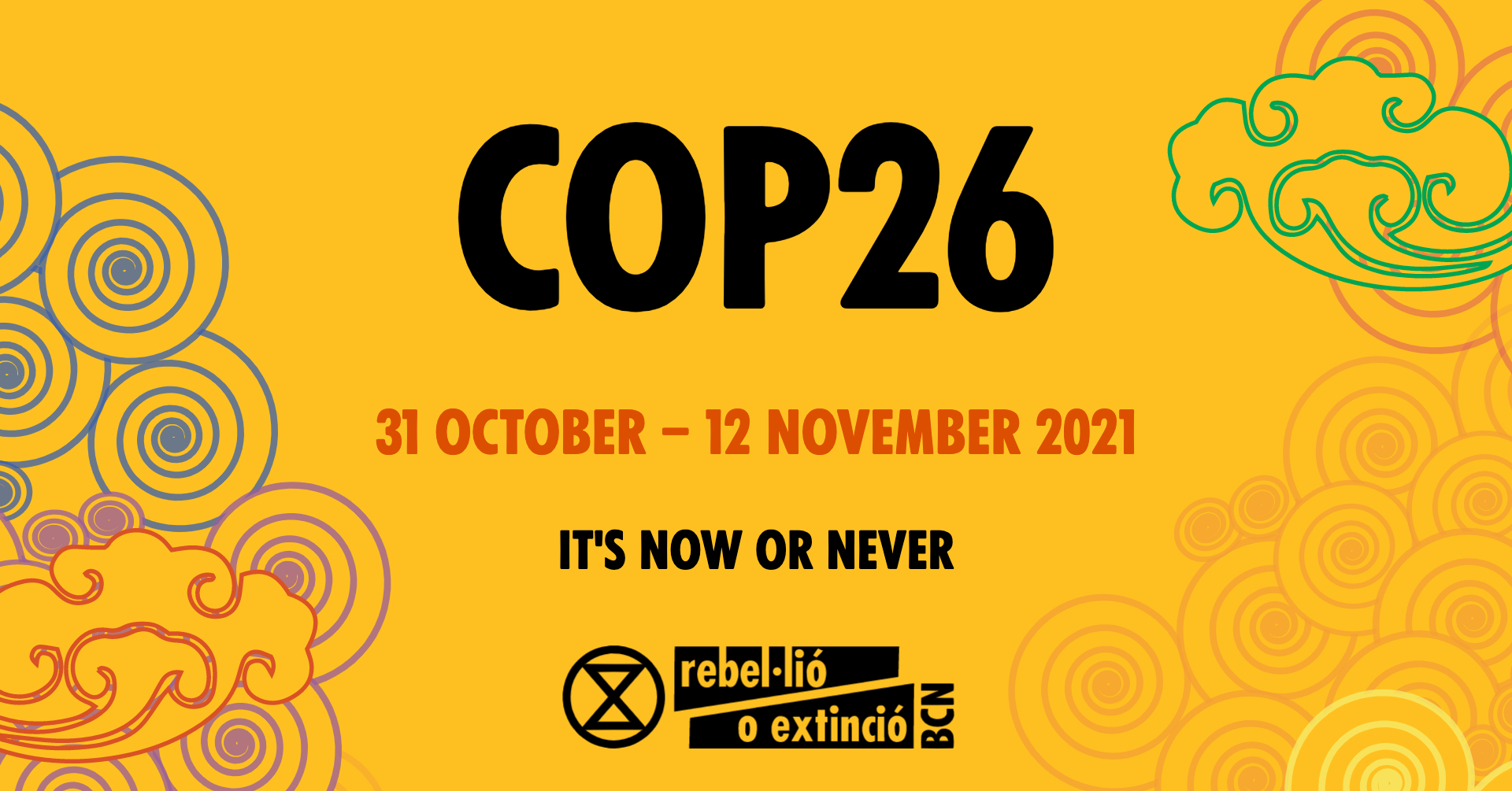 31/Oct/2021
@
00:00
–
12/Nov/2021
@
00:00
The next COP26 in Glasgow is approaching. We are at a turning point in history – it is NOW OR NEVER! 🌍
Leaders from around 40 countries will meet for the 26th time to address the climate emergency.
❌ The previous COP HAVE FAILED us, we must demand change! ❌
Whether you want to go to Glasgow or you want to collaborate from Barcelona, come to a welcome meeting! You can check the next ones here or on our social networks. If we don't have any scheduled, email us at xrbarcelona-benvinguda@riseup.net, and we'll be happy to help you.
Love and action!